Landscape Enhancement & Renovations
Top Rated Local® Enhancement & Renovation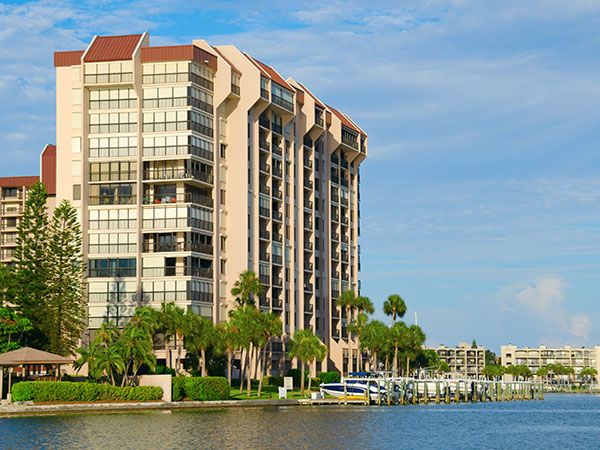 We offer a variety of landscape services to beautify your property:
Formal Landscaping

Drought-tolerant landscaping

Irrigation installation and repairs

Landscape lighting

Mulching

Soil amending

Landscape drains

Sod

Decomposed granite

Pavers

Artificial turf

Call WorkGrove landscape in Orange County to get started today!
Renovate Your Orange County Property
What do you think of when you picture the perfect backyard? Exotic plants? Beautifully lit gardens? Ornate stonework? At WorkGrove Landscape, we can make the wildest dreams you have for your property a reality. We've been honing our craft for the past two decades, delivering our clients jaw-dropping final results. We can handle everything from soilwork and tree care to hardscaping and light installation — the only limit to your landscape is your imagination when you choose WorkGrove landscape.
Customized Landscaping Plans
The first part of any job we take on here at WorkGrove is planning. We consult personally with each of our clients to get a thorough understanding of their property, their budget, and their desired changes and/or goals for their property. From there, we draft personalized plans that are unique to each property that outlines the tasks we can undertake to meet the clients' goals or make and/or make the desired aesthetic changes to their landscape.
Not sure exactly how you want to accomplish your desired changes for your property? Visit our Gallery page for examples of past landscaping renovations we've completed to glean some inspiration.
In Orange County, environmental consciousness can be just as beneficial for your savings as it is for the planet. Our landscape designers are highly experienced with drought-tolerant landscaping techniques and can recommend certain materials and tasks we can undertake if you're interested in making your property more drought-tolerant. For property managers and budget-conscious homeowners, drought-tolerant landscaping is a worthwhile investment — Xeriscaped lawns, artificial turf, and drought-resistant plants and soils can significantly reduce your property's water usage, saving resources and saving you hundreds, if not thousands of dollars on water bills over time.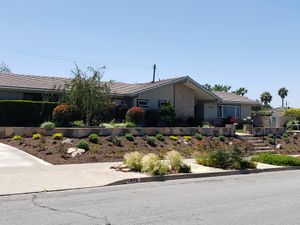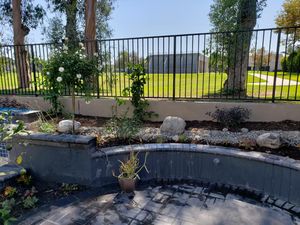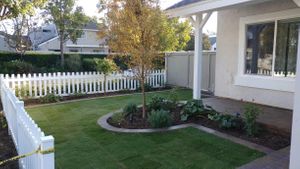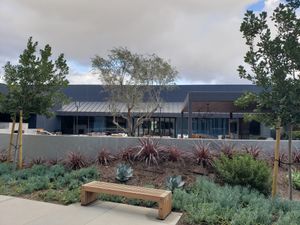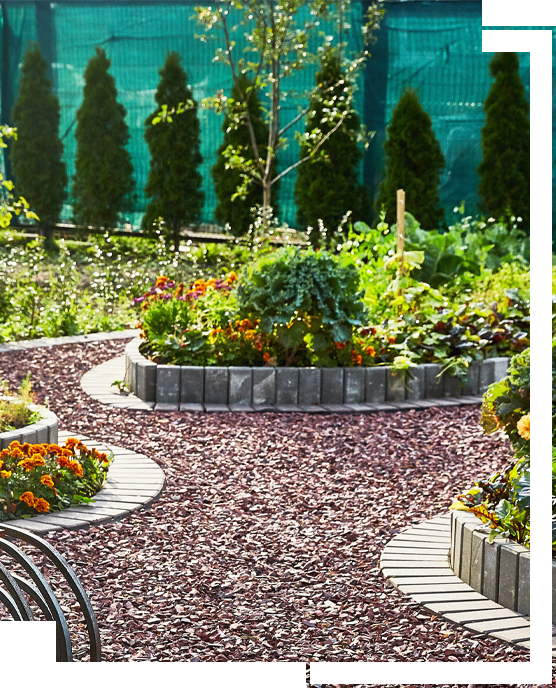 Complete Your Landscaping With Quality Tree Care
Healthy trees are essential to an appealing, well-maintained property. Who doesn't love the sight of beautiful, healthy trees? Tree care service is an integral part of any landscaping service plan to ensure that the refreshing foliage on your property doesn't turn into an unsafe eyesore.
When you choose Workgrove Landscape, you can trust that your tree care is being administered by expert hands. We employ certified arborists that are among the most experienced in Orange County, and we can complete all essential tree care tasks, including planting, pruning, trimming, tree removal, and more.