Orange County Tree Care
Top Rated Local® Tree Care
It's Not Easy Being Green
Trees and plants are beautiful, lively additions to any property — they add color, freshness, and even oxygen to your land. However, they're also delicate assets that require tender maintenance and care to remain a gorgeous addition to your property for many years. At WorkGrove Landscape, we take pride in our ability to install and maintain greenery for residential and commercial clients throughout Orange County. For nearly 20 years, we've participated in numerous tree care research and education groups to ensure our clients the most modern techniques when caring for their plants and trees. So what are you waiting for? Call WorkGrove Landscape today for the most experienced tree care in Orange County!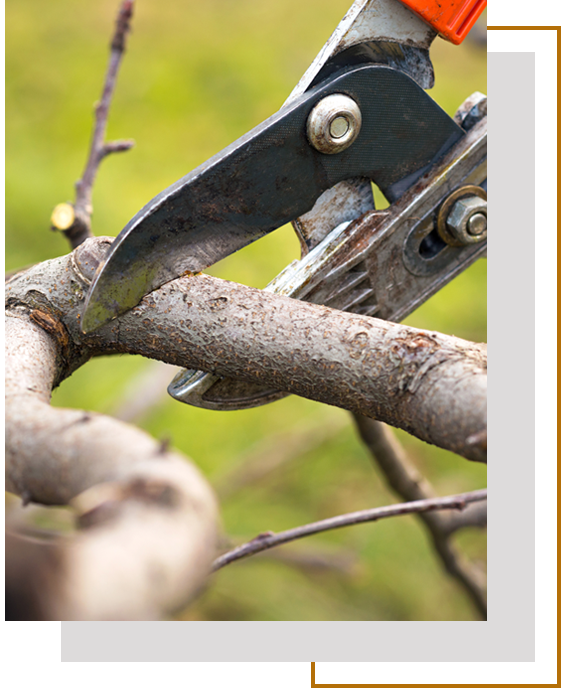 WorkGrove Landscape Is Orange County's Most Dependable Landscaping Contractor:
Our landscape designers can transform any space into a unique, eye-catching masterwork that meets your vision

We offer custom landscape maintenance plans tailored to the individual needs of your property

Our landscape specialists are highly experienced in drought-tolerant landscaping and can recommend specific fauna and landscaping techniques, such as Xeriscaping, to significantly reduce your property's water usage

Our tree care specialists provide knowledgeable, experienced care to all kinds of plants and trees, including palm trees

Our hardscape specialists can take on a variety of paver, stonework, concrete, fencing, and outdoor living projects
Orange County's Tree Care Specialists
Trees are the most valuable asset in any landscape. Regular maintenance of the trees on your property can extend their lifespan. Pruning and other common tree maintenance tasks keep your trees healthy and structurally sound and improves the overall appearance of your property.
Our highly trained and skilled trimmers are held to the highest standards in the arborist industry. Our tree care experts can give you tree pruning advice and a yearly schedule of trimming to maintain healthy trees. We can also maintain the trees on your property ourselves if desired, employing our expertise to treat, protect, remove, and replace trees as needed to keep your property's greenery healthy and beautiful. Our skilled tree workers are trained, certified, and experienced in all tree care work.
Tree Pruning: Are you tired of struggling in the hot sun to evenly shape your trees? Our tree care specialists quickly and efficiently prune the greenery on your property to keep it growing in a healthy and balanced manner.

Tree Removal: We never like to get rid of trees, but sometimes it is necessary for one to come down. Our experienced landscaping staff is skilled at taking trees down safely and efficiently. We have the equipment to meet your stump grinding needs, and we will also help you pick out a tree for replacement that best complements the existing plant life on your property.

Tree Planting: Want to add more life to your property? Our tree care specialists can provide recommendations for specific trees based on the climate, your desired level of maintenance, and your aesthetic desires. Our professional planters can set your new trees up for a long, healthy life.

Cabling and Bracing: Sometimes trees need a little extra support as they grow. Our landscape specialists can install the appropriate cables and braces to ensure your trees don't grow in at an angle or threaten your home with their growth.

Palm Tree Trimming and Skinning: Palm trees are a popular choice in Orange County, but they require a little extra care than most trees, due mostly to their sheer size. Our tree care team can trim and skin your palm tree to remove old, rotting parts and keep it growing in a healthy manner without growing too close to your house.
We strive to stay on the cutting edge of tree care in order to provide you the most efficient and effective service possible. We enjoy partnerships with a number of research and education groups in the tree care industry, including:
International Society of Arboriculture, National Member

International Society of Arboriculture, Western Chapter Member

California Landscape Contractors Association (CLCA) Member
Call WorkGrove Landscape in Orange County today to schedule service for your trees!