Landscape Maintenance Plans
Top Rated Local® Landscape Maintence
Make Your Property One-Of-A-Kind
Are you tired of looking at the same old yard every day? Do you have a property you're struggling to sell or reap more value from? At WorkGrove Landscape, we work with homeowners and property owners throughout Orange County to renovate and refresh their properties to bring out their beauty and life! We've been utilizing our expertise and technology for nearly 20 years to handle everything from simple irrigation and grass work to full-on transformations of properties! We have the knowledge and resources to handle jobs of any size and scale, and our passionate designers work personally with each of our clients to devise landscaping plans that efficiently and effectively meet their goals. So what are you waiting for? The breathtaking backyard or picturesque property of your dreams is only a phone call away. Call WorkGrove Landscape today!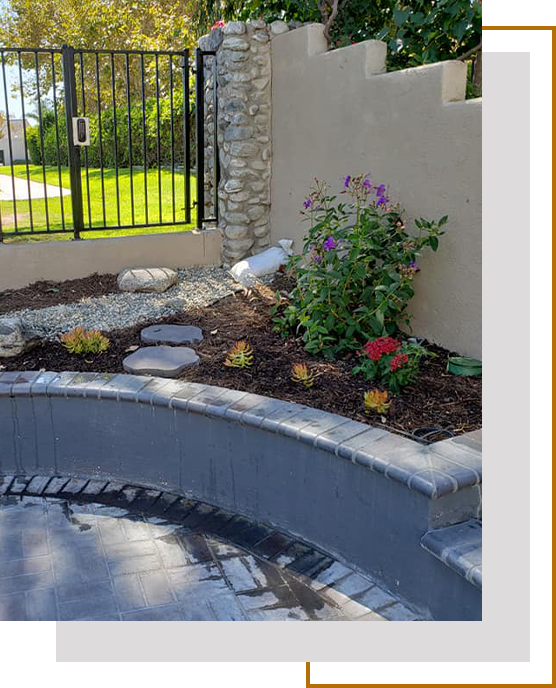 Our landscape maintenance programs include a variety of services:
Weed control

Lawn fertilization

Plant fertilization

Irrigation management and repairs

Seasonal color programs
Orange County's Landscaping Experts
We create customized landscape maintenance plans to meet the needs of:
Homeowners

Property managers

Condominiums

Churches

Schools

Homeowners' associations
At WorkGrove Landscape, we're passionate about maintaining beautiful spaces and helping organizations meet their needs cost-effectively. Whether your business is simply looking to maintain beautiful, inviting greens on your property, or you're a property management group looking to maintain a uniform appearance among your homes, WorkGrove Landscape can help you out.
Residential Landscape Maintenance Services
Make your home the talk of the neighborhood. At WorkGrove Landscape, we've been helping homeowners throughout Orange County renovate and maintain their properties for nearly 20 years. Whether you simply need your lawn mowed, your trees pruned and shaped, or you have custom detail work in mind, our team has the tools and technique necessary to get the job done. We can plant and care for trees, plants, and grasses, install retaining walls and exterior lighting, and practically anything else you can think of to maintain your beautiful yard. Call WorkGrove Landscape today, and let's talk about how we can bring out the best in your home!
Commercial Landscape Maintenance Services
We work with each of our clients personally to craft a landscaping plan that brings their vision to life in an efficient, effective manner. Our landscape maintenance team can bring out the best of your property's natural beauty and keep your trees and plants growing healthily and tidily. With WorkGrove's handiwork, you can boost your property value and enjoy pristine, picturesque land for years to come. Call us today and let us help you maintain your gorgeous property!
Call WorkGrove Landscape in Orange County today to schedule service for your trees!